243-245 George Street, Liverpool - 2170
(02) 8776 1000


doctor opening hours
Mon - Fri 9:00AM - 5:00PM - Sat 9:00AM - 1:00PM
dentist opening hours
Mon - Fri 9:00AM - 5:00PM - Sat 9:00AM - 1:00PM

BOOK AN
APPOINTMENT

MEDICAL

DENTAL CARE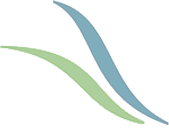 WE GUARANTEE OUR PATIENTS
100% Quality Services
Emergency Dentistry
Most dental problems aren't emergencies and you can schedule an appointment at your convenience to deal with them. However, some cases require immediate attention and the patient must visit a dentist in Liverpool promptly to get relief. Such cases are treated as dental emergencies and the patients receive assistance the moment they call in or walk into the medical centre. At Tigris MDC, we provide excellent emergency dentistry services to all our patients so you just need to call us and explain your problem. We will arrange an appointment promptly.
What Constitutes of an Emergency in Dentistry? 
Patients are always uncertain whether their case will be considered an emergency. When you call our medical centre in Liverpool and explain your situation, our staff will let you know if we consider it an emergency and can schedule an immediate appointment for it. In general, we consider the situations mentioned below emergencies:
Facial swelling or numbness around the jaw.
Bleeding in and around your mouth due to injuries or dental problems.
An accident that caused damage or trauma to your teeth or mouth.
Dental pain in teeth, gums, mouth, or jaw.
If you experience any unbearable pain or discomfort, you should call us immediately and have someone drive you to our medical centre. There is no need to bear the pain and wait for a scheduled appointment because excessive pain is always considered an emergency.
What Should You Expect from Your Emergency Dental Treatment? 
Dentists in Liverpool will treat cases of emergency in a systematic manner and will follow industry guidelines on how to tackle such situations. Here's a brief explanation of how your visit will be handled during a dental emergency:
When you arrive at our medical center in Liverpool, our staff will ask you a set of questions regarding your pain and level of discomfort. This will help them understand just what kind of assistance you will need.
You will then be directed toward a dentist for treatment. Their first priority is to address any pain, injury, and other such forms of emergencies. Only problems that require immediate treatment will be addressed in an emergency appointment because the dentist needs to prioritise their time to maintain their schedule.
Once the preliminary treatment is administered, you'll be granted an appointment for any follow-up treatments you might need. You'll be prescribed medications to keep any pain, swelling, and bleeding at bay during the follow up appointment.
It's always a good idea to call before you arrive at the medical centre in Liverpool for treatment because that allows the staff to triage you immediately. If the case isn't considered an emergency, you'll be granted a later appointment and that would be a wasted trip.
If you need medical assistance from excellent doctors, new and hygienic facilities, and excellent care, don't hesitate to call us or visit Tigris MDC. Our number is (02) 8776 1000 and email address is admin@tigrismdc.com.au. You can also book appointments online.
View More Articles


Quality Medical & Dental Services


Hygienic Practice & Environment


We Speak Multilingual Languages
Have any questions?
Contact us or fill out this form and send us an enquiry right away!