243-245 George Street, Liverpool - 2170
(02) 8776 1000


doctor opening hours
Mon - Fri 9:00AM - 5:00PM - Sat 9:00AM - 1:00PM
dentist opening hours
Mon - Fri 9:00AM - 5:00PM - Sat 9:00AM - 1:00PM

BOOK AN
APPOINTMENT

MEDICAL

DENTAL CARE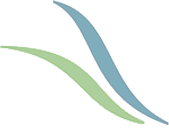 WE GUARANTEE OUR PATIENTS
100% Quality Services
Liverpool Dental Clinic
Maintaining oral health is about ensuring that you brush and floss your teeth with regularity and use good quality dental care products. But what is even more important is that you should visit your Liverpool dental clinic at least once every six months. At Tigris MDC, we have highly qualified and well-trained professionals who provide customised dental care. We will help ensure that your teeth are always clean and white and will be able to spot early signs of dental problems such as cavities and gum disease. We use the latest technology and tools to provide excellent dental treatments to our clients.
Our Services
We can provide a wide variety of dental services to address different types of dental problems such as:
We provide specialised dental services to people of all ages and help ensure that you and your family have healthy teeth and gums always. We also offer Child Dental Benefits that are in line with the existing government grants and programs and can provide customised dental services to individuals without private health insurance as well. In short, we are the dental professionals that can cater to all your dental needs.
For excellent Liverpool dental clinic services, with new and hygienic facilities, and excellent care, don't hesitate to call us or visit Tigris MDC. Our number is (02) 8776 1000 and email address is admin@tigrismdc.com.au. You can also book appointments online.
View More Articles


Quality Medical & Dental Services


Hygienic Practice & Environment


We Speak Multilingual Languages
Have any questions?
Contact us or fill out this form and send us an enquiry right away!