243-245 George Street, Liverpool - 2170
(02) 8776 1000


doctor opening hours
Mon - Fri 9:00AM - 5:00PM - Sat 9:00AM - 1:00PM
dentist opening hours
Mon - Fri 9:00AM - 5:00PM - Sat 9:00AM - 1:00PM

BOOK AN
APPOINTMENT

MEDICAL

DENTAL CARE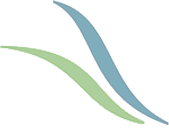 WE GUARANTEE OUR PATIENTS
100% Quality Services
Walk In Dentist Near Me

People are more likely to ignore their dental health than they are to ignore their physical health. People who don't have easy access to dental care and good facilities tend to ignore their dental health until it becomes a real problem and disrupts their lifestyle. At Tigris MDC, we aim to provide easy and quick access to dental care to all our patients. If you're on the lookout for the best dentist near you, don't hesitate to contact us or simply walk in.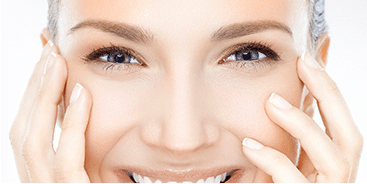 Immediate Care for Walk-In Patients 
Our dentists always ensure their schedules are somewhat flexible in order to accommodate emergency walk-in patients. We usually encourage our patients to book and appointment in advance because that allows our dentists to dedicate more time to them. However, we understand that not all dental visits can be planned in advance, especially if there's an emergency. Here's what you can expect from our team when you walk-in for a treatment:
Quick Information Exchange at the Front Desk – When you walk-in, our staff at the front desk will take note of your information and ask you to fill out some forms. This helps expedite the treatment process. The professionals at the station will also look at the dentist's schedule and fit you in when there's a gap. You won't need to wait for too long for your appointment and if the dentist isn't attending to the patient, you'll be directed to them immediately.
Preliminary Care – Dentists provide preliminary care to patients if they have a packed schedule and need to attend to other patients. For example, if you're experiencing intense toothache, the dentist will perform a quick examination to determine the root cause, prescribe some painkillers, and schedule an appointment on the nearest date. However, if they have a relatively clear schedule, they'll take care of the problem immediately instead of just providing preliminary care.
Immediate Arrangement of the Next Appointment – Our staff will arrange for the next appointment immediately after your preliminary treatment is over. They'll discuss the most convenient time with you and make the appointment on the spot. You won't need to go through the trouble of arranging for a new appointment and can go back home with the assurance that the dentist will complete the treatment at a fixed time.
Dentist Open on Saturday 
Most dentists keep their practice closed on weekends and have strict operating hours. We understand that patients might need assistance even during weekends and after hours so we keep our practice open during Saturdays. You don't need to frantically search for a "dentist near me open on Saturday". You can simply give us a call. We'll arrange for an appointment on a Saturday to ensure you get treatment without any delays.
Our experienced and skilled dentists offer a wide range of services from general dentistry to cosmetic procedures. They can help improve your smile or remove all trances of plaque and cavities from your teeth. Our facility is easily accessible and provides ample parking so there's little to no delay in getting treatment once you arrive at our facility.
If you need medical assistance from the best dentist, access to new and hygienic facilities, and excellent care, don't hesitate to call us or visit Tigris MDC. Our number is (02) 8776 1000 and email address is admin@tigris.com.au. You can also book appointments online.
View More Articles


Quality Medical & Dental Services


Hygienic Practice & Environment


We Speak Multilingual Languages
Have any questions?
Contact us or fill out this form and send us an enquiry right away!