243-245 George Street, Liverpool - 2170
(02) 8776 1000


doctor opening hours
Mon - Fri 9:00AM - 5:00PM - Sat 9:00AM - 1:00PM
dentist opening hours
Mon - Fri 9:00AM - 5:00PM - Sat 9:00AM - 1:00PM

BOOK AN
APPOINTMENT

MEDICAL

DENTAL CARE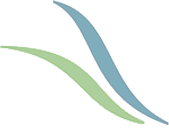 WE GUARANTEE OUR PATIENTS
100% Quality Services
Female Doctors in Liverpool
Patients need to be comfortable and open with their doctors. They should discuss their problems freely and not hesitate to ask for advice on all their health concerns. A good doctor-patient rapport ensures that patients get the best possible healthcare but sometimes this rapport doesn't come naturally. Some patients are more comfortable with male doctors while others are more comfortable with female doctors in Liverpool. At Tigris MDC, we have several well-trained, experienced, and compassionate women doctors who can help you find the best solutions for your health.
What Kind of Health Services Do Our Female Doctors Offer? 
We have a number of women doctors and nursing staff in our medical facility and they can help you with all manner of health concerns. Here are some of the services our female doctors in Liverpool can offer:
General Practitioners – General practitioners are the first stop when it comes to diagnosing a health concern. They evaluate your symptoms, study your past history, and examine your current state of health before they diagnose your problem and offer solutions. Our female GPs are skilled and highly-qualified. They have worked in this field for several years and always offer unbiased and honest advice. Our women professionals can easily treat men, women, and children of all ages and perform preliminary diagnosis.
Women's Health Centre – Women have some special health concerns related to their physiology. They're often reluctant to discuss these problems openly with doctors of an opposite gender, which is why they need assistance from female professionals. Women doctors can create a comfortable environment for their patients and encourage free dialogue. Our doctors are experienced and have trained on how to treat women's health problems and will offer the best possible advice.
Children's Health – We have excellent paediatricians and professionals experienced in childcare on our staff. If your child is ill and requires immediate assistance, don't hesitate to book and appointment or drive to our medical centre. Our female doctors in Liverpool have ample experience with children and know how to provide the best possible care for them.
Dentistry – We also offer dentistry at our facility. You can come to us if you have a dental emergency, require general dentistry consultation, or want to get fitted with Invisalign or orthodontic implements.
We also have women staff members who handle pathology, vaccinations, and other such additional services here at Tigris MDC. If you require assistance from female professionals working in our medical centre, all you need to do is ask. We'll be happy to assist you in every way possible. 
Why Choose Us? 
We have new and state-of-the-art facilities with excellent diagnostic and testing equipment.
Our experienced doctors are assisted by an excellent nursing and support staff.
Our medical centre is easy to locate and we have ample parking space.
We offer a wide range of services for people of all ages and genders so you can bring your entire family in for treatment.
We also handle cosmetic dentistry and minor surgery if needed.
If you need medical assistance from great female doctors in Liverpool and access to new and hygienic facilities, don't hesitate to call us or visit Tigris MDC. Our number is (02) 8776 1000 and email address is admin@tigrismdc.com.au. You can also book appointments online.
View More Articles


Quality Medical & Dental Services


Hygienic Practice & Environment


We Speak Multilingual Languages
Have any questions?
Contact us or fill out this form and send us an enquiry right away!