243-245 George Street, Liverpool - 2170
(02) 8776 1000


doctor opening hours
Mon - Fri 9:00AM - 5:00PM - Sat 9:00AM - 1:00PM
dentist opening hours
Mon - Fri 9:00AM - 5:00PM - Sat 9:00AM - 1:00PM

BOOK AN
APPOINTMENT

MEDICAL

DENTAL CARE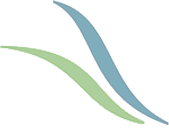 WE GUARANTEE OUR PATIENTS
100% Quality Services
Liverpool Family Medical Centre
You need to choose your healthcare provider carefully because you need someone with your best interests at heart to advise you. Our friendly, compassionate, and skilled medical professionals here at Tigris MCD will help you through all kinds of health problems and provide honest advice. If you want medical assistance from a trustworthy doctor, you don't need to look beyond us. We aim to be a premiere Liverpool family medical centre and have shaped our facilities and services accordingly.

Why Choose Us?
We're a newly established medical facility and just started accepting patients in 2016. While our infrastructure and equipment are new, our doctors and medical professionals have decades' worth of experience in their fields. So you get the best of both worlds with us. We provide high-quality care to people in Liverpool and will continue to do so for many more years to come. Here are some traits and qualities that make us stand out:
—We're conveniently located in Liverpool to service the local and nearby community. We're within easy reach of the train stations and major roadways so you won't have any trouble finding us.
—We try to keep our appointment schedule as busy as possible but we do make some room for walk-ins. You're always welcome to arrive directly to our facility if you don't mind waiting for some time for the appointment.
—Our Liverpool family medical center has state-of-the-art equipment and facilities. We also have some of the most accurate diagnostics equipment to help us determine the root cause of your health problems.
—We provide bulk billing to everyone who requires it.
These are just some of the many traits that set us apart from other such medical facilities so if you want excellent health care, just give us a call today.
Our Health Care Services
We specialize in all aspects of health care from immunizations for young children to specialized health services. Our team of expert medical professionals is sure to meet all your needs. Here's a brief introduction to our services:
—We have onsite pathology services so you get your test results and treatments quickly.
—Our pediatricians can administer immunisations to children of all ages. We can also administer adult immunisations if you intend to travel to other countries.
—We have detailed care plans to ensure our patients recover completely and regain their health.
—Our doctors can handle men's, women's, and children's health. We have several women GPs and doctors on our staff.
We provide insurance medicals and business services.
We also provide after hours service so you can call us for assistance even after work hours.
Our doctors and dentists will be available to you from Monday to Saturday and our office hours are 8AM to 8PM.
If you need medical assistance from great doctors, new and hygienic facilities, and excellent care, don't hesitate to call us or visit Tigris MDC Liverpool family medical centre today. We'll be happy to help in every way possible. You can also book appointments online.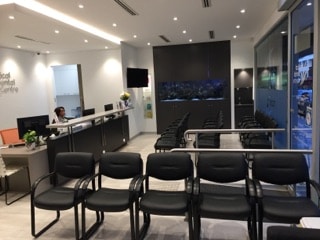 View More Articles


Quality Medical & Dental Services


Hygienic Practice & Environment


We Speak Multilingual Languages
Have any questions?
Contact us or fill out this form and send us an enquiry right away!