243-245 George Street, Liverpool - 2170
(02) 8776 1000


doctor opening hours
Mon - Fri 9:00AM - 5:00PM - Sat 9:00AM - 1:00PM
dentist opening hours
Mon - Fri 9:00AM - 5:00PM - Sat 9:00AM - 1:00PM

BOOK AN
APPOINTMENT

MEDICAL

DENTAL CARE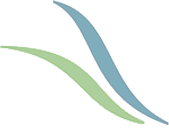 WE GUARANTEE OUR PATIENTS
100% Quality Services
Pathology Collection
Some illnesses can be diagnosed just by looking at the symptoms and by physical examination. The doctors in Liverpool might not even need to take your biological samples to understand what's wrong with your body. However, sometimes symptoms and physical examines don't provide an accurate enough picture and doctors can't treat the illness without further investigation. That's where pathology collection comes in. At Tigris MDC, we have a pathology lab in our medical center in Liverpool, which can benefit our patients.
What is Pathology Collection? 
Pathology collection is a very important aspect of diagnosis and should be handled carefully. The collectors will meticulously collect all biological samples from the patient in order to send them to the lab for analysis. They usually collect:
Swabs from the inside of the patient's cheek.
Blood samples.
Urine samples.
Sample of faeces.
These samples are packed carefully to ensure there's no contamination. A single mistake can corrupt the samples and compromise the results, which can lead to a wrong diagnosis and treatment. Our pathology collectors are very vigilant and will make sure every sample packet is handled carefully and sealed well in order to avoid contamination.
Skills of Our Pathology Collectors 
Our medical centre in Liverpool has some of the best staff available in every field and the pathology collectors are no exception. It's easy to underestimate the skill and dedication required to carry out this job but we understand how important it is. Here are some reasons why our collectors are some of the best in the industry:
Certification – All our collectors have Certificate III or IV in Pathology Collection. Some of them also have years of experience in the field so they've developed that skill that reassures the patients and keeps them comfortable during the collection process.
Compassion – People are often uncomfortable and stressed when they have to provide biological samples. This is especially true for children and younger patients. Our collectors are compassionate and gentle when they get the samples. They go the extra mile to ensure patients are relaxed and as distracted as they can be from any pain or discomfort they might experience.
Communication – Our pathology collectors are great at communication and are well-trained. They'll explain the collection process to our patients and make note of everything that will help with the diagnosis.
Assistance – Our collectors also act as support staff whenever needed. They are capable of moving immobile patients in order to collect the samples they need. They also have training to assist doctors in Liverpool if needed.
Our pathology collection is in-house so the samples are analysed promptly and the results are delivered to the doctors immediately. This allows doctors to diagnose the illness and start on the treatment without any delays.
If you need medical assistance from great doctors, new and hygienic facilities, and excellent care, don't hesitate to call us or visit Tigris MDC. Our number is (02) 8776 1000 and email address is admin@tigrismdc.com.au. You can also book appointments online.
View More Articles


Quality Medical & Dental Services


Hygienic Practice & Environment


We Speak Multilingual Languages
Have any questions?
Contact us or fill out this form and send us an enquiry right away!