243-245 George Street, Liverpool - 2170
(02) 8776 1000


doctor opening hours
Mon - Fri 9:00AM - 5:00PM - Sat 9:00AM - 1:00PM
dentist opening hours
Mon - Fri 9:00AM - 5:00PM - Sat 9:00AM - 1:00PM

BOOK AN
APPOINTMENT

MEDICAL

DENTAL CARE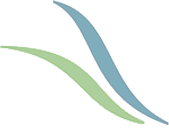 WE GUARANTEE OUR PATIENTS
100% Quality Services
Vaccinations
Vaccinations are preventive measures that will help your body become immune to certain diseases and infections. People of all ages need to receive vaccinations against a number of illnesses in order to avoid falling prey to them. Most of these diseases and infections can have serious consequences and compromise your health significantly. At Tigris MDC, we encourage our patients to get their full-set of vaccinations or immunizations as they will help you avoid a number of health problems.
What is Vaccination? 
During vaccination, your body is deliberately introduced to a virus or bacteria. This prompts the immune system to develop resistance to it so if you contract the virus or bacteria in the future, you won't be affected by it. Many dangerous diseases and illnesses have been completely irradiated due to large-scale vaccination and immunization campaigns implemented by most world governments. Needless to say, it's important for everyone to get their full set of vaccinations. Our medical center in Liverpool can provide immunizations for people of all ages.
The National Immunisation Program 
The government has a recommended schedule that you should follow with all your immunizations if you want to avoid those illnesses and remain healthy. Most vaccinations are administered in children but there are many that are administered during adulthood and even in old age. Here's the schedule provided by the government:
2 to 6 Months of Age – Hepatitis B, tetanus, diphtheria, acellular pertussis or whooping cough, influenza type b, Haemophilus, polio, rotavirus, and pneumococcal conjugate. Children of six months will also get rotavirus b immunization.
12 Months – Meningococcal C and Haemophilus influenza type b, mumps, measles, and rubella.
18 Months – Diphtheria, acellular pertussis or whooping cough, tetanus, mumps, rubella, measles, and varicella or chickenpox.
4 Years – Diphtheria, acellular pertussis or whooping cough, tetanus, and inactivated poliomyelitis or polio.
10 to 15 years – During this period, children are usually on the school program of vaccinations and will receive all the immunizations they need.
Pregnant Women – Pregnant women need influenza vaccine at any stage of their pregnancy.
65 and Older – People of the age 65 and older need influenza booster and pneumococcal polysaccharide.
Adults of age 70 and Above – They need herpes zoster for shingles.
 At Risk Populations 
At risk groups consist of aboriginal and Torres Strait islanders. In high-risk areas, they require additional immunizations to remain healthy and combat infections.
12 to 18 months – Pneumococcal
12 to 24 months – Hepatitis A
6 months to 5 years – Influenza
15 years and over – Influenza and pneumococcal polysaccharide
50 years and over – Pneumococcal polysaccharide
It's important to get a full set of immunizations because without them, you're vulnerable to a number of illnesses.  If you need medical assistance from great doctors, new and hygienic facilities, and excellent care, don't hesitate to call us or visit Tigris MDC. Our number is (02) 8776 1000 and email address is admin@tigrismdc.com.au. You can also book appointments online.
View More Articles


Quality Medical & Dental Services


Hygienic Practice & Environment


We Speak Multilingual Languages
Have any questions?
Contact us or fill out this form and send us an enquiry right away!