243-245 George Street, Liverpool - 2170
(02) 8776 1000


doctor opening hours
Mon - Fri 9:00AM - 5:00PM - Sat 9:00AM - 1:00PM
dentist opening hours
Mon - Fri 9:00AM - 5:00PM - Sat 9:00AM - 1:00PM

BOOK AN
APPOINTMENT

MEDICAL

DENTAL CARE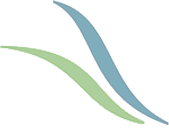 WE GUARANTEE OUR PATIENTS
100% Quality Services
CAREERS
Tigris is new and modern family practice. Fully equipped with the latest technology with friendly and experienced staff.
The centre comprises of four GP rooms, Physio room, treatment rooms for minor surgery.
The positions wanted are:
An experience family GP
Physiotherapist
Dietitian
Registered nurse
View More Articles


Quality Medical & Dental Services


Hygienic Practice & Environment


We Speak Multilingual Languages
Have any questions?
Contact us or fill out this form and send us an enquiry right away!