243-245 George Street, Liverpool - 2170
(02) 8776 1000


doctor opening hours
Mon - Fri 9:00AM - 5:00PM - Sat 9:00AM - 1:00PM
dentist opening hours
Mon - Fri 9:00AM - 5:00PM - Sat 9:00AM - 1:00PM

BOOK AN
APPOINTMENT

MEDICAL

DENTAL CARE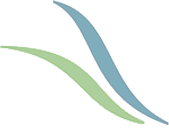 WE GUARANTEE OUR PATIENTS
100% Quality Services
Emergency Dentist Appointment

Dental emergencies can happen without warning and cause an incredible amount of pain or discomfort. Patients usually want a quick and effective solution to their pain so they can go about their day and carry out their tasks without delays. Unfortunately, some dental clinics only accept patients if they have an appointment. At Tigris MDC, we understand that dental emergencies can happen and keep our schedule flexible enough to accommodate them.
If you have a dental emergency and are in pain, don't consume over-the-counter pain medication and hope it will pass. Call us immediately or simply walk into our medical centre to get professional assistance.
How Do We Handle Emergencies? 
It's always a good idea to call the centre first and explain your situation. This allows the dentist to make adjustments in their schedule and accommodate your emergency. If you can't call for some reason or are in too much pain to speak well, simply come to our centre and request an immediate appointment. Here's what you can expect:
A Few Minutes Wait – The dentist will most likely be busy with another patient and might not be able to provide an appointment immediately. You might have to wait for the previous dentist appointment to be completed before you get your turn. Most patients wait for around 30 to 45 minutes depending on the nature of the appointment. You can avoid this wait by calling ahead and requesting an appointment over the phone.
Forms and Information – While you wait, our staff will ask you a set of questions and provide some forms to fill. These questions help the staff determine if your problem really constitutes as an emergency that requires immediate attention. If you're a new patient, the staff will ask you to fill in a few more forms. This helps the dentist understand your general state of health and that can help with the diagnosis.
In most cases, the aim of emergency appointments is to offer temporary relief from the pain or swelling. The dentist will provide effective prescription medications, recommend a few at-home treatments to sooth the pain, and temporarily address the matter. This takes very little time so the dentist can move on to the next scheduled appointment easily. If the specialists have nothing on their schedule, they'll perform the complete treatment during the same dentist appointment in Liverpool. If the treatment requires several days and multiple visits, they'll arrange it at your convenience.
24-Hour Emergency Dentist 
Few people offer 24-hour emergency services in this field because people believe dental emergencies can be deferred. As mentioned before, we like to provide prompt and easy access to dental care, which is why we provide 24-hour emergency services.
What is An Emergency? 
Your face has swelled and your jaw is numb.
Your mouth or gums are bleeding due to injuries or dental problems.
An injury or accident that caused dental trauma
Pain in teeth, gums, mouth, or jaw that doesn't go away and has persisted for several hours.
If you need medical assistance from a great dentist, access to new and hygienic facilities, and excellent care, don't hesitate to call us or visit Tigris MDC. Our number is (02) 8776 1000 and email address is admin@tigrismdc.com.au. You can also book appointments online.
View More Articles


Quality Medical & Dental Services


Hygienic Practice & Environment


We Speak Multilingual Languages
Have any questions?
Contact us or fill out this form and send us an enquiry right away!