243-245 George Street, Liverpool - 2170
(02) 8776 1000


doctor opening hours
Mon - Fri 9:00AM - 5:00PM - Sat 9:00AM - 1:00PM
dentist opening hours
Mon - Fri 9:00AM - 5:00PM - Sat 9:00AM - 1:00PM

BOOK AN
APPOINTMENT

MEDICAL

DENTAL CARE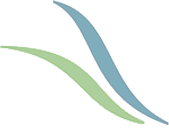 WE GUARANTEE OUR PATIENTS
100% Quality Services
The Importance of Oral Health

People tend to be a little careless about their oral health. They might brush once or twice daily and floss occasionally, but they don't spend time and effort to understand what's included in a daily oral hygiene routine and why. In today's busy world, it's very easy to forget about the small steps you need to take in order to keep your teeth white and mouth healthy. At TigrisMDC, we encourage people take their dental hygiene and oral heath very seriously.
Why Do You Need to Focus on Oral Health?
You might be surprised by how much your oral health and affect your overall health. According to extensive research done by scientists and medical professionals around the world:
There's a relationship between health problems like stroke and heart attack and gum disease.
In women, poor oral health can lead to low-weight and pre-term babies.
Several diseases that affect multiple organs in the body cause oral problems like ulcers, dry mouth, and swollen gums.
If you have health issues like diabetes, oral cancer, leukemia, heart disease, etc, you need to be especially careful with your oral health. Sometimes, dentists are the first medical professionals to spot these serious health problems because an oral health exam.
What Kind of Problems Can Poor Oral Health Cause?
Poor oral health can cause a number of problems that are very difficult to bear or treat. Most dental issues can be very painful and distracting because teeth are very sensitive and connected to active nerves. Here's what you can expect if you have poor oral hygiene:
Digestion Problems – The process of digestion begins in your mouth. You teeth break down the food particles and your saliva starts the chemical process. If you have oral health problems, this process can be compromised and cause problems like irritable bowel syndrome and intestinal failure.
Oral Pain – All dental problems can cause considerable amount of oral pain, even if it's something as small as a splinter in your gum. In most cases, oral and facial pain is caused by gum diseases like gingivitis. This is surprisingly common and affects a large portion of the adult population in Australia.
Heart Disease – Researchers have found a close connection between heart disease and gum infection. According to experts, oral infection like gingivitis can contribute towards clogged arteries and blood clots.
How Can You Prevent This?
It's easy to avoid most of the oral health problems if you follow a good dental hygiene routine and take good care of your teeth, gums, and mouth.
Brush twice a day
Floss daily, preferably at night.
Eat a healthy diet with less greasy and sugary food items.
Avoid cigarettes and smokeless tobacco.
You also need to visit the dentist regularly. Most people are vary of dentists and try to avoid them as often as they can. This is because most dental procedures can be uncomfortable, especially for people with sensitive teeth. However, a great dentist will help you keep your mouth healthy and clean at all times. At TigrisMDC, we encourage you to book a oral health check appointment at our clinic. That will be the first step towards better dental health.
View More Articles


Quality Medical & Dental Services


Hygienic Practice & Environment


We Speak Multilingual Languages
Have any questions?
Contact us or fill out this form and send us an enquiry right away!