243-245 George Street, Liverpool - 2170
(02) 8776 1000


doctor opening hours
Mon - Fri 9:00AM - 5:00PM - Sat 9:00AM - 1:00PM
dentist opening hours
Mon - Fri 9:00AM - 5:00PM - Sat 9:00AM - 1:00PM

BOOK AN
APPOINTMENT

MEDICAL

DENTAL CARE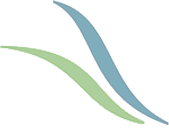 WE GUARANTEE OUR PATIENTS
100% Quality Services
Healthcare at its Best

A doctor's visit is what everyone dreads. The needles and syringes bring fright to the children and adults alike. There are many ways in which they find reasons to avoid a visit to the doctor. When they are at the ends of their patience, they have no other option but to go for a checkup. General practitioners and dentists in clinics across Sydney are friendly and helpful. They bring assurance to the people that their health will be taken care of. The Tigris medical dental center is a center of excellence in health care. The various medical facilities give you options for any checkups or consultations whatever be your disease. From routine checkups to minor surgeries, everything is well taken care of. Healthy and hygienic surroundings give you a stress free consultation.
Medical Services
When hospital charges overwhelm you, don't worry, you have the bulk billing facility where all charges are made to your Medicare card. Except that you have to fulfill certain conditions regarding nationality the process is completely hassle free and the benefits are numerous.
Be it immunization or monthly check ups you need a family doctor you can trust with all your queries and doubts. You have to have a general practitioner who can guide you to better health. At Tigris medical dental centre there are many doctors to assist you.
Immunization is important for everyone irrespective of their age. They are necessary for a healthy life and many diseases have been eradicated due to wide scale immunization programs. At Tigris keep check of all your vaccinations.
Minor surgeries are performed at Tigris in clean and hygienic conditions. They include various types of skin tags, biopsy and cysts, incisions and drainage of abscess, wart and mole removal and various types of needs for the body.
This provides insurance coverage for illness due to work and other work related issues which arise due to overload and other problems. They are a major factor for the work related illness coverage and need to be taken into serious consideration.
 Dental Services
General and emergency dentistry
General and emergency dentistry take care of your teeth and their general well being. This is where dentists come into play. Tigris medical dental centre has a good collection of dentists who take care of your teeth very well.
Dental crown and dental procedure
Smile confidently with the dental crowns from Tigris. Whatever be the trouble your smile is restored and you will feel the new look quite attractive.
Invisalign and orthodontic
You can align your teeth with those Invisalign or traditional metal braces whichever you choose and this helps you to get back your teeth into perfect alignment.
The various procedures like chemical peeling, face lifting, hydration, lightening wrinkles and many others are performed at Tigris by experts with utmost care. You can have a radiant facial skin after the treatment.
Why Choose Tigris Medical Dental Center?
When you need expert advice, you always look for the professionals. This is where the Tigris medical dental centre stand. Catering to a wide population in Liverpool, they have mostly many of the modern facilities and equipment that ensure you have the best treatment. Dedicated to serving the people wholeheartedly, they bring around, a smile on the face of their patients. Call now and fix an appointment at the earliest.
View More Articles


Quality Medical & Dental Services


Hygienic Practice & Environment


We Speak Multilingual Languages
Have any questions?
Contact us or fill out this form and send us an enquiry right away!