243-245 George Street, Liverpool - 2170
(02) 8776 1000


doctor opening hours
Mon - Fri 9:00AM - 5:00PM - Sat 9:00AM - 1:00PM
dentist opening hours
Mon - Fri 9:00AM - 5:00PM - Sat 9:00AM - 1:00PM

BOOK AN
APPOINTMENT

MEDICAL

DENTAL CARE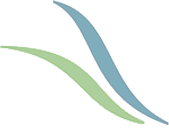 WE GUARANTEE OUR PATIENTS
100% Quality Services
General Dental Liverpool
If you want to maintain dental health, it's important that you visit your dentist at least twice each year. An experienced dentist will not only help keep your teeth clean & white, but will also look for any early signs of dental issues such as gum disease, cavities etc. and will provide customised solutions to reduce the damage. We at Tigris MDC are a very well-established medical centre that provides excellent general dental Liverpool services.
General Dentistry focuses on preventive oral care and the concept behind it is that if you maintain oral health by caring for your teeth and gums today, you will have fewer problems to deal with later. A general dentist will examine your teeth as well as your overall oral health. Regardless of how well or often you brush, it isn't possible to completely rid your mouth of bacteria and food particles. If left unaddressed, the food residue that stays behind on your teeth eventually gets transformed into plaque and can result in cavities and severe gum disease.
Our General Dental Liverpool
A visit to our specialised dentist two times a year, can help prevent these and a number of other dental problems. We  will work very closely with you to provide you general dental Liverpool solutions that also address any specific dental problems you have. We offer a variety of services including:
Comprehensive Dental Examination- This is a very basic general dentistry service. It is recommended that teeth should be examined carefully every three to six months. This helps us identify and effectively treat the potential problem areas before they get aggravated and take on a more severe form.
Professional Cleanings– It is crucial to get your teeth professionally cleaned at least two times each year. Not only will this improve the appearance of your teeth and improve your breath, but will help maintain overall oral health; and this is exactly what general dentistry focuses on. It's important to get plaque removal done before the build-up becomes severe and turns into tartar, which in turn leads to gum infection.
Fillings– If tooth decay has set in and the tooth has developed a cavity, we provide excellent tooth-coloured, resin filling services. These resins are very strong, bond well with the teeth and make you feel and look good. In some cases, we may use composite fillings in our general dental Liverpool treatments as well.
Fluoride Treatments– When you schedule fluoride  treatments regularly, it  goes a long way in preventing cavities; our expert dentist will also tell you exactly which steps you need to take to maintain oral health and the dental products would be best-suited to your teeth and gums.
In addition to all these services, we also provide root canal and sealant treatments and handle tooth extractions as well. We use the latest technology and tools and our state-of-the-art clinic is comfortably designed, pleasant and clean.
We strongly believe that when you regularly visit us for general dental Liverpool services, it can help keep your dental health on track. For any more information on our services, don't hesitate to call us or visit Tigris MDC. Our number is (02) 8776 1000 and email address is admin@tigrismdc.com.au. You can also book appointments online and we will call back soon to confirm it.
View More Articles


Quality Medical & Dental Services


Hygienic Practice & Environment


We Speak Multilingual Languages
Have any questions?
Contact us or fill out this form and send us an enquiry right away!