243-245 George Street, Liverpool - 2170
(02) 8776 1000


doctor opening hours
Mon - Fri 9:00AM - 5:00PM - Sat 9:00AM - 1:00PM
dentist opening hours
Mon - Fri 9:00AM - 5:00PM - Sat 9:00AM - 1:00PM

BOOK AN
APPOINTMENT

MEDICAL

DENTAL CARE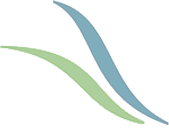 WE GUARANTEE OUR PATIENTS
100% Quality Services
Medical Centre Liverpool
Medicine is a constantly evolving field and new technologies are introduced almost every day. It's not easy to have the latest and best equipment and keep up with the technology. As a newly established medical centre in Liverpool, we have taken great care to ensure our facility has equipment with enduring value and can help us provide the best treatments to our patients.
Why Should You Choose Us? 
Our facility is designed with modern equipment, requirements, and advances in mind. All clinics and offices are comfortable and public areas have a good, comforting vibe to them.  Here are some reasons why you should choose our medical centre Liverpool: 
We combine state-of-the-art facilities with professionals who have skill and experience. Our doctors and staff aren't fresh-faced medical school graduated. They have years of experience in this field and will provide the best possible care to you and your family.
Our facility is conveniently located so it can easily serve the local community and people who live nearby. You can easily reach us by train and roadways, and we have ample parking space so you don't have to worry about finding the right spot.
While we aim to maintain a packed schedule, we do welcome walk-ins. If you don't mind waiting for some time to get treatment, you're welcoming to walk-in during our work hours. We'll be happy to assist you.
We provide bulk billing and Child Dental Benefits so you will be able to pay your medical bills easily through Medicare. For bulk billing, you will need to bring your Medicare Card along with you. You can call us to know if the treatment you seek is eligible for bulk billing.
Services We Provide 
We aim to be the one-stop destination for all your general healthcare requirements so we provide a wide range of services at our medical centre Liverpool. These services include the following:
How to Book and Appointment? 
We like to give our customers easy access to our facilities and make things convenient for them. You can book an appointment directly on our website just by filling in this appointment form online. All you need to do is mention your name, email, contact number, choose whether you want a medical or dental appointment, and mention the appointment date. Our representative will get back to you with your appointment details. We recommend that you arrive a little early for your first visit because that would give you time to fill in any forms and file all required paperwork.
We have an excellent team of doctors and dentists in Liverpool along with hygienic and well-equipped facilities. So don't hesitate to get in touch with us or visit Tigris MDC. You can call (02) 8776 1000 or email address admin@tigrismdc.com.au. You can also or ask questions about our services.
View More Articles


Quality Medical & Dental Services


Hygienic Practice & Environment


We Speak Multilingual Languages
Have any questions?
Contact us or fill out this form and send us an enquiry right away!