243-245 George Street, Liverpool - 2170
(02) 8776 1000


doctor opening hours
Mon - Fri 9:00AM - 5:00PM - Sat 9:00AM - 1:00PM
dentist opening hours
Mon - Fri 9:00AM - 5:00PM - Sat 9:00AM - 1:00PM

BOOK AN
APPOINTMENT

MEDICAL

DENTAL CARE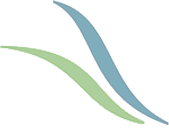 WE GUARANTEE OUR PATIENTS
100% Quality Services
Dental Clinic Busby
Modern dental technology has progressed by leaps and bounds. Today, dentists in Liverpool can offer a wide range of general, emergency, and cosmetic dental treatments that are quick, painless, and effective. However, they need the right equipment and a good dental clinic Busby to provide these services. At Tigris MDC, we have built a clinic with the latest technology and equipment so our patients can get the best possible treatment.
Dental Services We Offer 
We offer a wide range of services and are a one-stop destination for all of your dental needs. Our certified dentists have ample experience in this field and access to the best equipment technology can offer at the moment. You can know more about us on this page if you're curious about Tigris. Here's a brief introduction to our services: 
Child Dental Benefits 
The government provides Child Dental Benefits Schedule to help parents pay for their child's dental care. The schedule will pay for procedures like x-rays, cleaning, extractions, root canals, etc. You'll welcome to call our dental clinic Busby to know more.
We have an excellent team of doctors and dentists in Liverpool along with hygienic and well-equipped facilities. So don't hesitate to get in touch with us or visit Tigris MDC. You can call (02) 8776 1000 or email address admin@tigrismdc.com.au You can also book appointments online or ask questions about our services.
View More Articles


Quality Medical & Dental Services


Hygienic Practice & Environment


We Speak Multilingual Languages
Have any questions?
Contact us or fill out this form and send us an enquiry right away!