243-245 George Street, Liverpool - 2170
(02) 8776 1000


doctor opening hours
Mon - Fri 9:00AM - 5:00PM - Sat 9:00AM - 1:00PM

dentist opening hours
Mon - Fri 9:00AM - 5:00PM - Sat 9:00AM - 1:00PM

BOOK AN
APPOINTMENT

MEDICAL practices

DENTAL CARE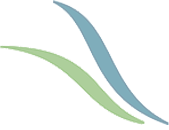 WE GUARANTEE OUR PATIENTS
100% Quality Services
Dentist in Liverpool
Most people are intimidated by dentists and try to avoid appointments as often as they can. Dental procedures can be very uncomfortable if they're not handled carefully. Experienced dentists will do their best to ensure the patients are relaxed and comfortable during the checkups and procedures. Our dentist at Tigris MDC has years of experience in this field and understands how to ensure the patients are comfortable and calm. You'll have a very pleasant experience with us so you shouldn't hesitate to book an appointment with our dentist in Liverpool today.
Our Dental Services
At Tigris, provide a high level of service, pain-free dental care solutions, and preventative care for patients of all ages. Our dentists have experience, skill, and qualifications needed to handle all kinds of problems, including:
—Fillings and Repairs
—Root Canals or Endodontics
—Dental Crowns or Caps
—Bridges and Implants
—Extractions
—Teeth Whitening
—Wisdom Teeth Removal
—Emergency Dentistry
These are just some of the many services our dentist in Liverpool can provide. You can contact us for any questions you might have or for information on all the dentistry services we provide.
What Makes Us Special?
We're conveniently located in the heart of Liverpool and are within easy access to major roads and train stations. We are a newly established practice but our dentists and other medical personnel have over 35 years of experience in this field. You can be certain all your dental problems will be handled carefully and expertly. Here are some points that make us stand out:
—We accept all health funds and accommodate those without private health insurance.
—As a newly established medical centre, we have ample time on our hands to schedule appointments quickly and provide immediate assistance.
—We always welcome new patients and will do our best to make you comfortable with the change.
—Our dental fees are very reasonable and competitive. You won't burn a hole in your pocket to get a tooth filling.
—Our facilities are very hygienic and well-maintained. You don't ever have to worry about contracting infections here.
—We have state-of-the-art equipment that helps our dentist in Liverpool provide pain-free solutions to most dental problems.
We Offer Financial Assistance
We have several finance options for dental care and provide child dental benefits as well. If you need to get a procedure done and don't have an adequate dental cover, don't hesitate to let us know and we'll help in every way we can.
We Keep Long Hours
Our doctors and dentists will be available to you from Monday to Saturday and our office hours are 8AM to 8PM. You can schedule an appointment at your convenience and ask our front desk staff to help you on the matter. If you need medical assistance from great dentists, new and hygienic medical facilities, and excellent dental care, don't hesitate to call us or visit Tigris MDC medical centre today. We'll be happy to help in every way possible.
View More Articles
Quality Medical & Dental Services
Hygienic Practice & Environment
We Speak Multilingual Languages
Have any questions?
Contact us or fill out this form and send us an enquiry right away!